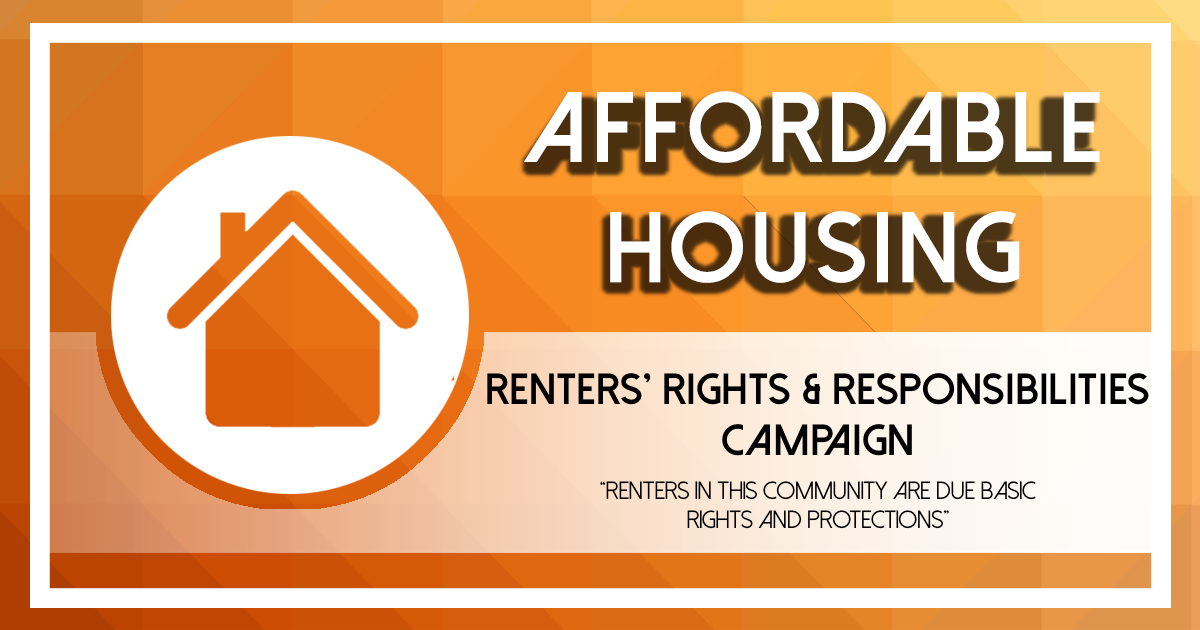 The Alachua County Labor Coalition has been in talks with the city and county commissioners about an ordinance we are crafting with Florida Legal Services to improve the current rental housing stock.  After conversations with many renters we are advocating for issues that can be addressed now for the current rental housing stock while working on affordable housing in the county.
This Includes
Lower utility bills by requiring landlords to meet low-cost, high return on investment, energy and water efficiency standards.
GRU infrastructure fees moved from the GRU bill to the property tax bill.
A mediation program for rental deposit disputes modeled on the County's successful Wage Recovery Ordinance.  
Greater disclosure of rental units' safety and efficiency ratings, as well as renters' rights and responsibilities. 
Protections against discrimination based on source of income and citizenship status.
Universal, low cost landlord licensing and inspection throughout Alachua County.
Our last meeting was held on December 3rd at the Labor Coalition office.
Upcoming City of Gainesville Subcommittee meetings are listed below.
1/15, 5:30pm @ GRU: renters' rights & responsibilities
2/5, 3-5pm @ City Hall: topic TBD
2/19, 3-5pm @ City Hall: topic TBD
To get involved in the Renters' Rights campaign in Alachua County please join us at our monthly meetings or send us an email at info@laborcoalition.org.
Also read our Op-ed for the Gainesville Sun written by Sheila Payne Ortiz and Jason Fults here.